AORA Pavilion in Mexico
AORA is a scalable, replicable, and a modular pavilion that incorporates anti-pollution textiles and air quality monitoring.
To achieve a sustainable economy and planet, we need to consider the global trend towards urbanization and the design of cities. AORA focuses on the problem of air quality of Mexican cities by improving the environment and creating a civic space for reflection and learning.
Fall 2018
ASA (The Association of Siamese Architects) International Sustainable Design Competition-Shortlisted Entry.

Exhibited at The Living Green international exhibition. Bangkok, Thailand. May 2019.
Exhibited at Abierto Mexicano de Diseño in Mexico City. October 2018.
Considered locomotives of national development, several mexican cities are affected by poor air quality, representing a serious environmental and health issue.


With a systematic and configurable design, AORA adapts to spaces of the public realm, and it is made of readily available and affordable parts to facilitate its installation. It incorporates a textile capable of absorbing harmful pollutants ( VOCs, NOx, SOx, O3, IPA) without the need for power sources.



Beyond its pollution-absorbing function, AORA serves another essential purpose: data gathering. The air quality sensors and software, capture and deliver information through user-centric and intuitive visualizations. Like a living organism, the LED lights integrated into the columns express a "Respiratory Signal" through dynamic changes in rhythm and brightness that enact contamination levels in real-time to inform the public in openly and immediately.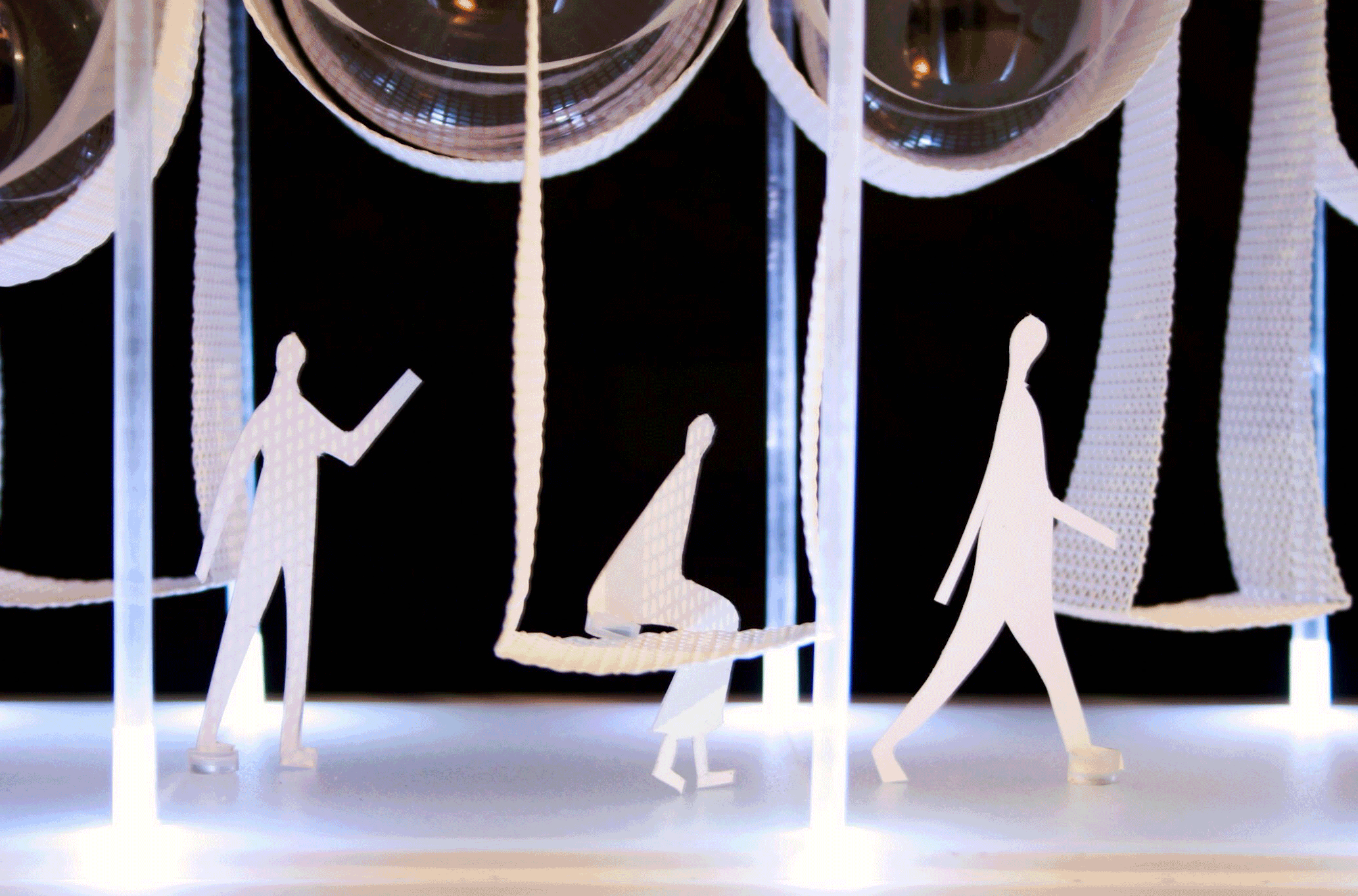 1:25 Scale prototype
The AORA Pavilion celebrates new ways of thinking and innovation with an interdisciplinary approach that employs the latest technologies to help achieve a healthy environment while creating a beautiful and participatory space of assembly that bolsters civic life.