Iqaluit
Regional Food Co-op


The Iqaluit Regional Food Co-op is a strategy and design project to tackle food insecurity among Indigenous populations in the north of Canada.

In Nunavut, food insecurity is coupled with the loss of traditional ways of life and social security as well as geographic segregation, climate change, and modernization. The Iqaluit Regional Food Co-op was developed using 6 action themes for tackling food insecurity and is based on a three-tier framework of addressing country food access, food-related life skills, and local food production.

Winter 2017
Although Canada is an industrialized, developed country, over half of all children in Nunavut go to bed hungry. In Nunavut, 7 out of 10 children are living in food insecure households. At 70%, the rate of food insecurity in Nunavut is among the highest of any indigenous population living in a developed country (Nunavut Food Security Coalition, 2016).

By promoting the coordination and integration of shared efforts to improve food security, the Co-op's goal is to initiate a sustainable local food production system that enhances food security and local food autonomy through strong networks, expanding knowledge and positive attitudes towards food.
To fulfill its purpose of addressing food insecurity, the proposed Iqaluit Regional Food Co-op integrates five main strategies across two phases of development.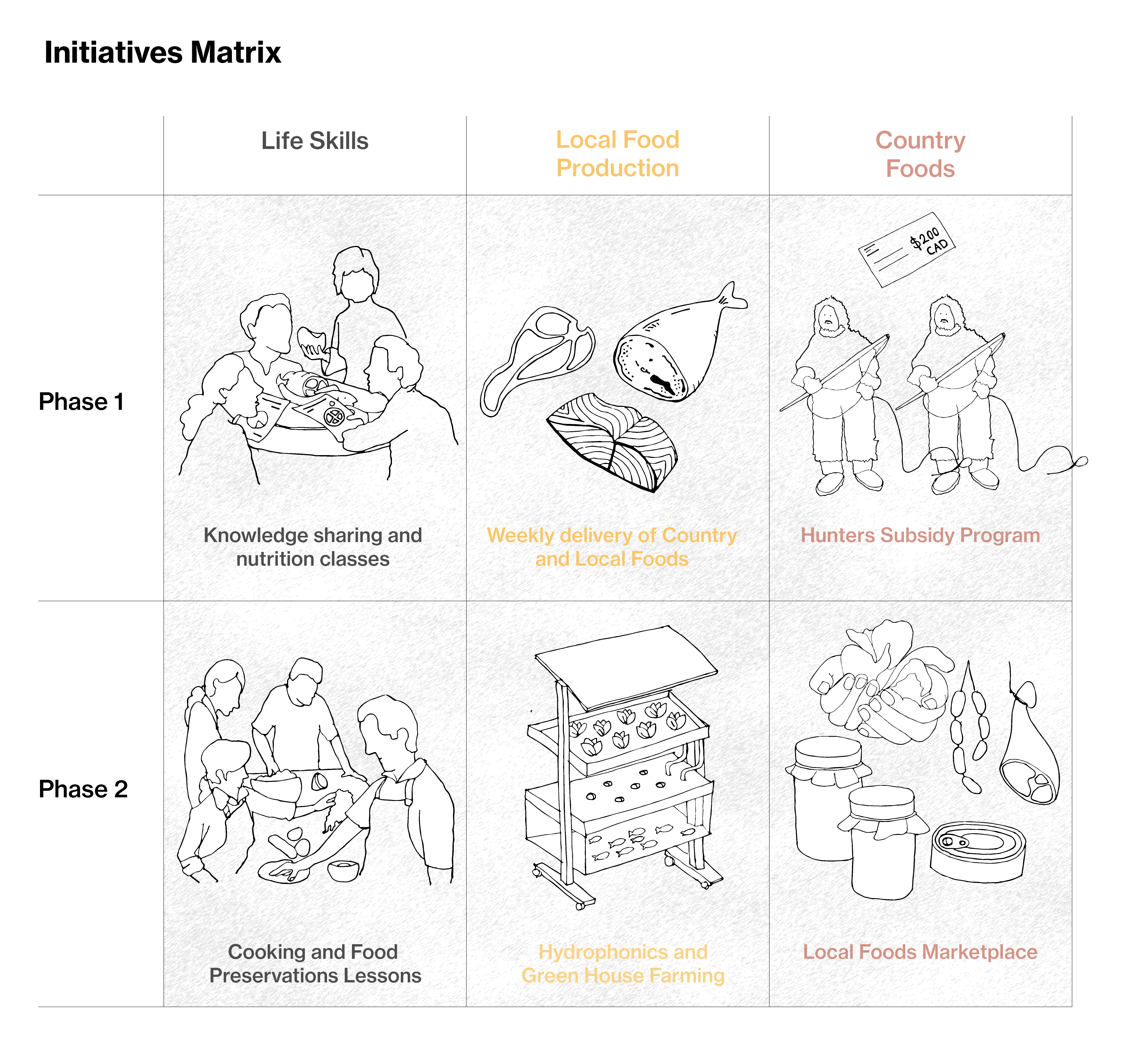 The Iqaluit Regional Food Co-op long-term project aims to transform the relationship between the community and food, while rejuvenating a vacant site in Nunavut near the visitor center, the city's museum and the port. The mix-used building will serve as a new facility for the production and sale of foods, as well as food education, innovation and community development.