Garage

With

2x4
.
As part of the exhibition programming for the opening season of Motorstudio Beijing, 2x4 conceived an immersive experience to inspire dialogue and to expand our understanding of the potential of design to impact the environment.
I contributed to spatial design and implementation, coordination with local fabricators and producers as well as construction oversight.
Images
©
2x4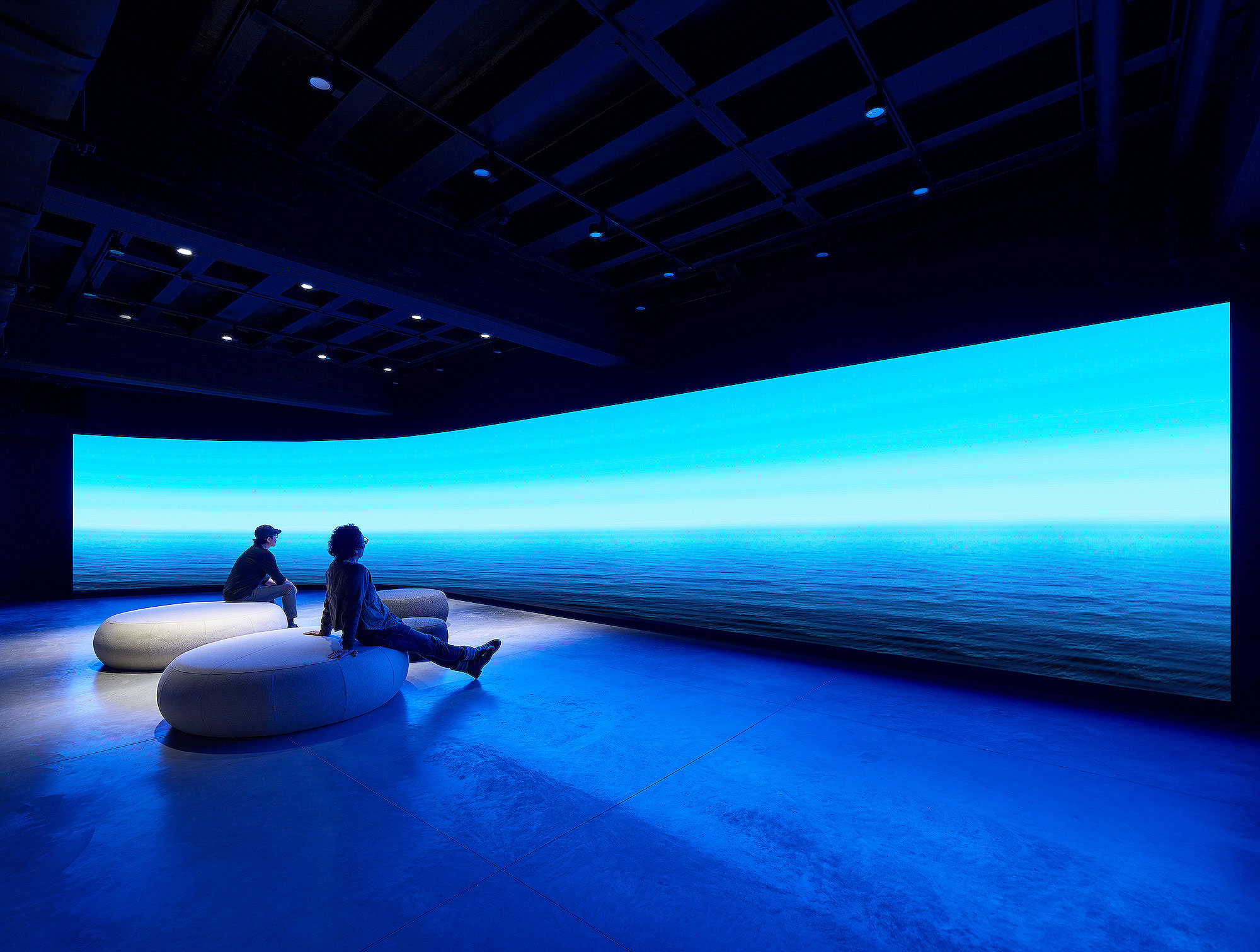 The Garage presents Hyundai's commitment to sustainability and innovation with a mediative environment that asks us to focus our attention on the essential role of water in a clean, healthy environment.



The proposal includes a free-standing curved wall made of LED panels. The digital wall displays a custom animation of a water-inspired landscape paired with sounds for a full contemplative experience.



The animation transitions smoothly from water landscapes to abstract horizons of color.