Restorative Ground
A landscape of choice for Hudson Square in New York
Restorative Ground is a multifaceted landscape of exploration, envisioned as an environment for both social interaction and sensory stimulation that allows for a full range of experiences from adventurous and playful to quiet and restorative.
The following research and design proposal was developed by the
WIP collaborative
, a platform that enables independent design professionals to combine their expertise and work together to realize broader impact through shared projects.
WIP collaborators: Abby Coover (
Overlay Office
), Bryony Roberts (
Bryony Roberts Studio
), Ryan Brooke Thomas (
Kalos Eidos
), Lindsay Harkema (
WIP
), Sera Ghadaki (
SERA GHADAKI
), Sonya Gimon and Elsa Ponce.
Winner of Care for Hudson Square, a recovery initiative in partnership with Hudson Square Properties and Hudson Square Business Improvement District.

Summer 2020
Restorative Ground on King Street in Hudson Square, Manhattan.
How can public space can better serve the needs of neurodiverse populations of all ages and backgrounds?
The COVID-19 pandemic and protests against racial inequity have made it clear how important public space is, not only as a site of recreation but also political reconciliation. In this context, we think it's important to consider public spaces as active, not passive. W
ith a full range of environments from adventurous and playful to quiet and restorative. This project builds on the strengths of the neighborhood and connects to the existing resources of public space and cultural institutions.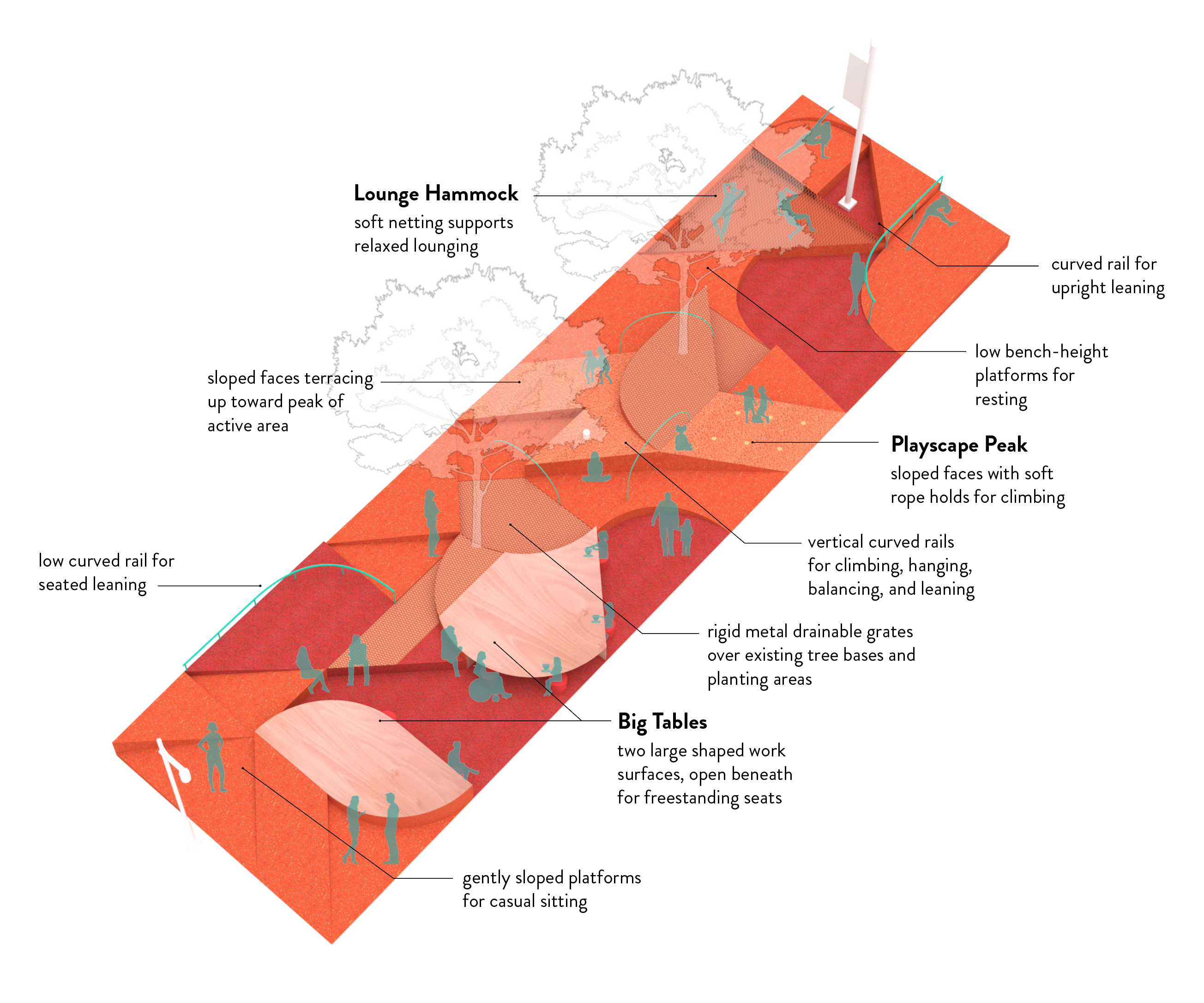 Working with the existing trees on the site, we organized the project loosely into three zones to create a full range of environments to serve many ages and population; o
ne for focused activities, one for active play, and one for calm relaxation.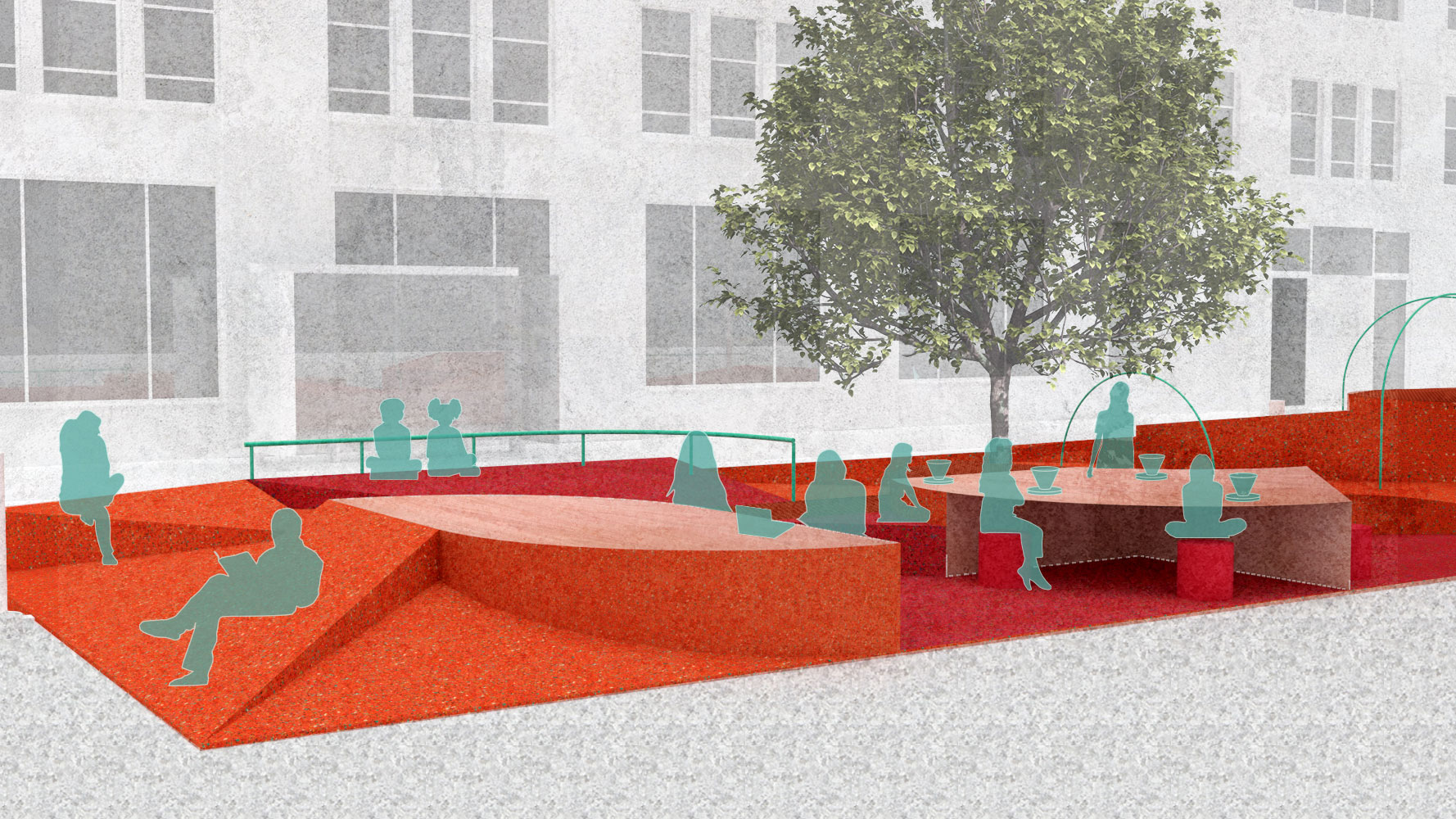 Formal and material changes differentiate each of these zones, but they are all connected as part of a larger whole.
The overall gesture of the project is one of a wedge, connecting an elevated side along the street and grade level along the sidewalk.

While the overall form reads as a continuous landscape — with component forms contoured and scaled to meet the programmatic and atmospheric objectives — the installation assembly is designed according to an 8 foot x 8 foot system of 33 modules. The modular system allows for variations in height at localized moments within the installation, while enabling a fluid continuity of surfaces and larger gestures within the geometry across the site overall.





Images © WIP Collaborative